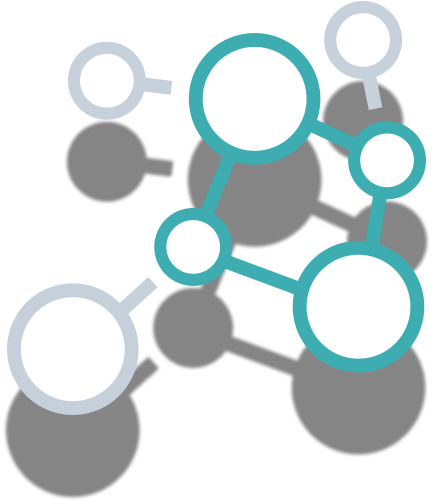 Neunos
– Your epilepsy treatment
Overview

Neunos Ltd is combining the latest advances of neuroscience with cutting-edge microelectronic approaches in order to provide a therapeutic solution based on oscillatory interference with ongoing neuronal network activity. We develop a minimally-invasive, implantable seizure suppression system, which automatically detects the onset of epileptic seizures and promptly terminates them by transcranial electrical stimulation before fatal accidents evolve.
Treating epileptic seizures is our main focus, however we are continuously looking for new opportunities and alternative perspectives to deepen our knowledge in neuropsychiatric disorders, and find new non-pharmaceutical therapeutic approaches.
The main goal of our company is to create, develop and optimize a new, innovative technology, which is primarily capable to treat epileptic seizures, by meeting the customer requirements and minimizing the risks.
In order to meet our high quality requirements, all of our activities are done according to the released European (EU MDR) and American (21CFR Part820) regulations. Above these, our quality management system has been created, maintained and continuously developed in accordance with the ISO13485: 2016 standard.
For more details, please contact us.



Concept of closed-loop epilepsy treatment
(Berényi et al, Science)
IP protection of ISP™ stimulation
(Berényi & Buzsáki)


Efficacy of long-term seizure suppression
(Berényi et al, Sci Rep)
Human efficacy criteria established
(Vöröslakos et al, Nat Comm)



Foundation of Neunos Ltd. &
Launch of ISP SeizureStop™ development project
Exclusive license agreement with New York University and Szeged University on the use of ISP™ technology


First prototype of ISP SeizureStop™
Human efficacy investigations





AI & Cloud-based seizure detection





Creative Accelerator
All of the founders of the Creative Accelerator have a successful entrepreneurial past. During their career they have already founded and financed a number of companies which are either determinative in their area or had a successful exit (e.g. SAP America, Lombard Leasing, Solvo Biotechnology, Copy General, Antikvarium.hu, MediMass Ltd., Omixon, etc.). Therefore they can support start-ups with practical experience, international relations and effective management. Probably they are the team with the most experience of investing in and building companies in the field of life science in Hungary, that's why they are primarily active in this area (biotech / medtech / medical IT).
Amplipex Ltd.
Amplipex Ltd is a neurotech company developing and manufacturing large-scale biosignal recording devices and related laboratory equipment. Amplipex Ltd is present in 12 countries including major markets like USA, China, Japan and EU. The company's brain signal multiplexer systems are currently in use in the leading neuroscience laboratories of the world.
Futurmed Kft.
Since 2007 Futurmed Ltd. has been carrying out asset management tasks for Csaba Lantos, a private investor in health care and life sciences. Initially management focused on investment targets in the classical health care service provider sector, over the past 3-4 years the focus of investment has turned more into the life sciences. In order to develop the portfolio's risk balance, it had several successful exits from health care portfolio companies in recent years. New investment has been made in life sciences projects, mainly mature startups. At present, the family office manages a portfolio of 15 corporate groups of companies and manages also the portfolio of Csaba Lantos focusing on other investment areas.
FastVentures Zrt.
Budapest-based FastVentures is one of the leading Central European early stage VC firms with a broad range of biotech, medtech and IT investments and multiple successful exits in the US and Europe.
Open positions
We are looking for a quality manager or quality engineer with expertise in implantable medical devices and preferably in FDA certification processes.
Quality Engineer
Quality Manager